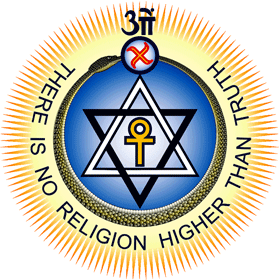 A Public Lecture by
Mrs. Radha Burnier
International President of The Theosophical Society
International Lecturer, Author, Conservationist.
Works for Universal Brotherhood, Animal Welfare, Education
"Life is Relationship"
The Singapore Lodge of the Theosophical Society is honoured with the visit to Singapore by the International President, Mrs. Radha Burnier, who will be the Guest of Honour at the 9th Triennial Conference of the Indo-Pacific Federation of the Theosophical Society. In conjunction with the conference, there will be a public lecture given by the distinguished visitor. The subject selected for this occasion is 'Life is Relationship'. You are cordially invited to join us for this most insightful talk.
Mrs. Radha Burnier joined the Theosophical Society in 1935 and served in various capacities before her election as the Seventh International President. She has, since her first election to the presidency in 1980, already served three terms as the International President.

Having obtained a Master's degree in Samskrit from the Benares Hindu University, she was earlier appointed Director of the world famous Adyar Library and Research Centre. The Nagarjuna University, India, conferred an honorary D. Litt. on her in 1984 for her contribution to world peace. Her articles have appeared frequently in theosophical journals and she also authored a number of books including the illuminating 'No Other Path To Go' and 'Human Regeneration'.

She resides at the Headquarters of the Theosophical Society in Adyar but spends considerable time travelling around the world meeting members, promoting the theosophical ideals and giving lectures on theosophical, philosophical and cultural topics. Her talks and writings are known for clarity of thought and depth of vision.
Venue:
RELC Auditorium

30 Orange Grove Road
Singapore 258352

Date:
6th November 2004
Time:
4 p.m.
Admission:
Free