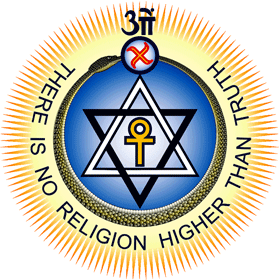 September 2014 Newsletter
The following articles are reproduced from the September 2014 Newsletter to members. Non-members may or may not be able to relate to the contents.
Brother Kam Chai Heng
Eulogy delivered by Chong Sanne
I have often said that when a person dies we must not mourn his death but to celebrate the life he had lived. I am very happy to have with us here today Bro. Kam Chai Heng's beloved family – wife Jenny, daughters Felicia and Lynn, his son Jin and daughter-in-law Alexis. We are here today then to celebrate the life of Bro. Kam Chai Heng. The personality dies but the individuality lives on, enriched by the experience of his recent reincarnation. I do not know much of his life before he came to The Theosophical Society – perhaps the family could fill us in on that part of his life but we do know of the past 16 years he was with us.
As a matter of fact, I did know Bro. Chai Heng much earlier as a fellow boater. It must have been in the early 1980s when I met him at the Republic of Singapore Yacht Club (RSYC) which we both belonged to. Indeed, he was elected the Commodore of RSYC, the highest ranking flag officer, for three terms – 1992, 1993 and 1994. I must confess we knew very little of each other then. Not being an especially sociable person, I never got to fraternize with him although he was by nature a very friendly person. Our encounters were limited to friendly smiles and perhaps an occasional "Hi". It didn't help that he was a sail-boater and I am a power boater. Some say "never the twain shall meet", jokingly alluding to the differences between these two schools of boaters. I came to know that he had a company called Ancel that dealt with marine equipment including a well-known brand called Raytheon Marine. I did buy some equipment from Ancel, but I was not a great customer, perhaps I only bought one or two units! I believe it was Nancy who attended to me and never the boss.
Casting my mind back, I believe I first saw Bro. Chai Heng in the mid-1960s when I was working at United Engineers (UE) as a young Systems Analyst and Programmer (the archaic job titles they used for IT professionals then!). I believe he worked for United Engineers too but in a different department. But for some reason, I remember seeing him during my brief employment with UE. I never spoke to him then. Bear in mind I was a young graduate then and he was very much my senior. How dared I befriend him! I could not have imagined at that time that three decades later he would be such a close co-worker of mine.
Karma works in mysterious ways. I first saw Bro. Chai Heng during my brief stint at UE in the mid 60s, I joined RSYC in 1980 where he was already a member, and I was even his not-so-great customer! I could have known him for half a century, but I never really knew him until the fateful day he stepped into the Singapore Lodge Theosophical Society. The karma wasn't ripe until then! As it turned out, he was responding to an advertisement I placed in The Straits Times regarding the second Basic Theosophy Course (BTC) which I was going to conduct. In those days, we literally had less than half a dozen 'active' members and there was no way to publicize our free course other than advertising. It was expensive and the lodge could not afford such expenses so happily it had to come out of my own pocket. Lily and I often joked that we had to get at least 15 new members to justify the ad that cost us $1,000 per insertion. Well, that ad of 25 July 1998 was certainly well justified. We met and inducted two of our best co-workers, Bro. Kam Chai Heng and Sister Nancy Teo, as a result of that particular ad. Won't you say it was money well spent?
I remember our mutual surprise when we recognized each other, neither of us knowing anything of the spiritual side of the other. Bro. Chai Heng and Sis. Nancy came for the introductory talk on Saturday, 25 July 1998. They attended BTC2 from Saturday, 15 August 1998 to Saturday, 26 September 1998. That was only the second time I had run the BTC for the public. At that time the lecture was only once a week, so it took us seven weeks to complete the BTC. We also had an introduction two or three weeks before the course and a review which we called "Fraternal Night" the following week after the course ended. So a complete BTC was easily a three-month exercise. Only those with serious interest could persevere. Bro. Chai Heng and Sis. Nancy joined the Singapore Lodge Theosophical Society before the course ended. They both joined on 12 September 1998 when we had the lecture on The Mental Plane. That was the week before Bro. Chai Heng's 63rd birthday. On his birthday, we had the lecture on Thought-Forms. That was the beginning of a wonderful relationship he had with the Singapore Lodge Theosophical Society.
Very quickly, we got to working together. I first nominated him to be elected as the Assistant Secretary the same year, i.e. at our 1998 AGM. In 1999 he was elected as the Assistant Treasurer, again as Assistant Secretary in 2000, Treasurer in 2001 and Librarian in 2002. He was first elected Vice President of the Singapore Lodge Theosophical Society in 2003. He has been re-elected to the same office every year since. Looking back, I have to believe that that was not the first time we have worked together.
You know a man is most peaceful alone, albeit lonely. Even when there are only two persons, you would inevitably have arguments if not quarrels as there are sure to be some disagreements. That's why some choose to be hermits living alone! Worse still, when there are three or more persons involved, you would have politics, never mind if it is a secular or spiritual group. That is human nature. It is hard for people to group together harmoniously. So it was marvellous that I worked with Bro. Chai Heng for 16 full years in harmony. This cannot be taken for granted. I could not have asked for a more loyal, respectful and supportive colleague. Bro. Chai Heng loved to hold offices of responsibility. I lost count of the number of committees he was in and in which he held high offices, especially in the Masonic Lodges. Despite the fact that he was much older than me and accustomed to holding high offices, he always deferred to me on any initiative he might have, even which book he should give his next series of talks on. He never once undermined my duty. I could only return his respect with respect. I could not be more honoured than to have Bro. Kam Chai Heng as my Vice President for the past 10 years.
One of his pet events was the "Holistic" festival where an eclectic assortment of vendors were gathered together to promote their "occult" products that ran the whole gamut from fortune-telling to "angelic therapy". Bro. Chai Heng thought that was a good event to promote the free Theosophy Course. He and Sister Nancy took the initiative beginning with their first participation on 26 October 2002. They undertook full responsibility for everything from personally setting up the booth the night before, manning the booth for the entire two or three day event, to moving out at the end of the festival. They did this without fail every year, often twice a year, with the primary object of promoting A Course in Theosophy & Meditation and the secondary object of selling theosophical books. The last time Bro. Chai Heng took charge of our participation at the Heart Mind Body Festival was 25 – 27 April 2014.
We know that the purpose of life, indeed of reincarnations, is the perfection of virtues until finally we become "just man made perfect". If there is one virtue of Bro. Chai Heng that is most evident it is that of generosity. He would insist on sponsoring the catering for all our celebrations. I had to literally struggle, if not wrestle with him to pay for a meal whenever we were hosting overseas visitors. It was a challenge to beat him to it as he often pre-empted me! He would pay the subscriptions for some of the defaulters because he thought they would stay in the society that way, and he would also pay for the odds and ends that we often lost track of. Bro. Chai Heng was never pretentious or showy about his wealth, but he would never fail to rise to the occasion and contribute to the welfare of the society and its members. He was one of the major donors you saw in the annual financial reports.
Charity and generosity aside, Bro. Chai Heng was a great handyman. He was good with his hands. Indeed, he told me he was an inventor amongst his many talents. Whether it was changing a bulb, laying of audio/video cables in the ceiling, installing and servicing the LCD projector, adding extra power outlets, changing of locks, etc., we could always count on him. What are we going to do now? Where is our next handyman?
As I have confessed, I am not a particularly sociable person. I have never "socialized" with Bro. Chai Heng or had friendly get togethers with him outside the lodge, except the occasional birthday meals I tried to buy him. For one reason or another, I was not always successful! I have never joined him and others for dinner after lodge meetings or visited him at his home except for special reasons. But despite the non-socializing or the lack of fraternizing opportunities, he was more a brother than a friend, in my heart. I will miss him.
Whether it was a coincidence or karmic, the last book he gave talks on is The Other Side of Death. This book has much information on death and after not found in other books. There is perhaps no better preparation for the astral world then to read, leave alone study this book. He started his talk on this book on 16 February 2013. His last talk on the book was given on 28 June 2014. He had not quite completed it yet. I believe he covered 17 of the 39 chapters. Nevertheless, all the technicalities are covered in Part I and Part II, i.e. Chapter 1 to 14 and he had gone over them in great detail. When Lily and I saw him for the last time on 25 July 2014, we had a long talk for over an hour. We talked about TS matters and his regard and hopes for the Singapore Lodge. That was when he told us he had only three weeks left. We talked about death and he told us he was ready. He was calm, even cheerful, and I saw that he was ready to move on. He told me he had given the family some idea of death and the post-mortem states of the deceased so that they would not grieve ignorantly. When we said goodbye he was smiling. He passed away in the morning of 17 August 2014, three weeks and two days after I last saw him. Till We Meet Again!
The Pyramids And Stonehenge
A. P. Sinnett began his introduction on the subject with this enticing statement.
"Independently of knowledge concerning the spiritual growth of humanity, with which theosophy is specially concerned, a great deal of information that could not be obtained in any other way may sometimes be acquired by theosophical students in reference to the plain external history of the world around us. Literary research in such matters very soon reaches the limit of its tether. In dealing with the remote past it is paralysed for want of written records, and at the best can only supplement these by interpreting a few inscriptions on stone. With their aid we are enabled to reach back in the direction of what Mr Samuel Laing calls "Human Origins" some 5,000 years before the Christian era. But evidences which are not less certain than those of Egyptian hieroglyphics, show us that Man existed on the earth at past periods which geology fails to estimate with exactitude, but which certainly extend back millions of years. In this way we are confronted with a problem which, in its broadest aspects, only admits of two alternative hypotheses. Either for those millions of years mankind existed on the earth in a savage state, never rising above the use of the barbarous stone implements we find associated with his fossil remains, or he attained to early civilisations at remote periods, the regular historical traces of which have been lost…"
Come and listen to the talk by Bro. Tang Kwok Choon on 6 September 2014 at 5 p.m.