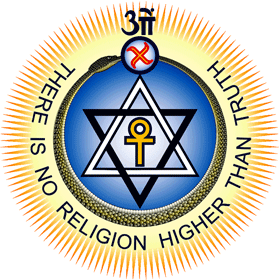 February 2015 Newsletter
The following articles are reproduced from the February 2015 Newsletter to members. Non-members may or may not be able to relate to the contents.
New Executive Committee
Our 2014 AGM was held on 27 December 2014. It was attended by 48 members in person, which is more than the required quorum, and 67 through proxies. The following office bearers and members of the new executive committee were elected without contention.
President: Chong Sanne
Vice President: Tang Kwok Choon
Secretary: Lily Chong
Asst. Secretary: Brandon Goh
Treasurer: Djimmy Ong
Asst. Treasurer: Choong Chi Pin
Librarian: Serena M. L. Lee
Asst. Librarian: Hauw Tio Hiong
Committee Members:
Nancy Yeo (Book Steward)
Choong Tsui Wei (Asst. Book Steward)
Vivekhananthan M. (Events Coordinator)
Joseph Lam (Accounts)
Kavitha M. (co-opted)
N. C. Raghava (co-opted)
Expectation of Members
Abstract of The Chairman's Address at the 2014 Annual General Meeting of the Singapore Lodge Theosophical Society

I would like to talk a little about what is expected of members of The Theosophical Society. Societies or clubs are organizations where people of a common interest congregate. The common interest is normally self-evident and members generally actively participate in it. When you join a swimming club, you would be expected to swim some time or other. When you join the equestrian or polo club, you are expected ride a horse. And in a vegetarian society members are expected to be vegetarians generally. So when we join a society or a club, we are expected to be pursuing the common interest of the society or club and to be proactive. In short, when you become a member of such organizations you do what is expected of you. However, it is not so clear-cut when we talk about the Theosophical Society because of its multi-faceted nature.
So what does one do when one joins the Theosophical Society? What is expected of the Theosophical Society members? To start with, what exactly would we say is our common interest? We may say it is our spiritual quest. We join the Society to try to understand more about Nature and the Universe, in particular about Man and his Destiny. But unlike clubs, societies or even religious organizations that have a specific and narrow field of interest, Theosophy is all-encompassing which makes it easy to lose track of our agenda. After all, Nature is indeed a wide subject. The problem is, there is really not one thing that one could engage in that can be identified unequivocally as a uniquely Theosophical Society activity. But this is also an opportunity as there is a multitude of things you could do in line with theosophical teachings.
More often than not, members come to the lodge to listen to talks, borrow books and remain generally passive. It is generally a one-sided affair – taking in but not giving out. It is always about what the Society can offer, what the Society can do for the member. It has never or rarely occurred to one that perhaps it ought to be a question of what the member could do to further the purpose and mission of the Society, and how and in what ways one could contribute. Compare and contrast this with other organizations as aforementioned where members are actively pursuing a common interest. It is therefore no wonder that after a while, members find the one-way transactions monotonous and lose interest altogether. A popular complaint is that it is only theory in the TS but no practice, and not realizing that living a life in accord with theosophical teachings is the greatest practice! By definition, it is a personal quest – a personal endeavour as each lives his own life. Having said that, there are things we can do together to further the cause of the TS. We would have to take an active interest in the cause and become proactive.
We are reminded of The Purpose of The Theosophical Society annually at our anniversary celebration. There is much one could do along the lines of the purpose of the TS if only one sets one's mind to it. In a nutshell, we have to learn so that we can teach. We may recall the Master saying
"It is not enough that you should set the example of a pure, virtuous life and a tolerant spirit; this is but negative goodness… You should, even as a simple member, much more as an officer, learn that you may teach, acquire spiritual knowledge and strength that the work may lean upon you, and the sorrowing victims of ignorance learn from you the cause and remedy of their pain." (LMW1-4)
It falls to our lot to popularize a knowledge of theosophy as a form of spiritual philanthropy. In the words of the Mahachohan, we must have
"... the self-sacrificing pursuit of the best means to lead on the right path our neighbour, to cause as many of our fellow-creatures as we possibly can to benefit by it ." (ML-Appendix II)
For, says one of our revered Masters
"The only object to be striven for is the amelioration of the condition of man by the spread of truth." (ML-120)
In pursuit of the requisite knowledge, we could organize private study groups to discuss specific books or explore a particular tenet. Those who are up to it could give talks as a result of their studies and organize forum discussions on their own initiative. Enthusiastic members are most welcome to help the executive committee plan theosophical retreats, excursions, workshops, etc. Members can form special interest groups to pursue specific subjects. The more active participations we have, the more vibrant will be the membership. The onus should not be on the executive committee alone but a shared responsibility of all the members. After all, committee members are no more than fellow students.
For those who are predisposed to physical philanthropy, you can always do something under the umbrella of the Theosophical Order of Service (TOS). There is nothing you cannot do if you are earnest and proactive. The key to all these is initiative.
The lodge will carry on organizing relevant and appropriate programmes for the members and conduct Study Classes on theosophical classics. Nevertheless, these have to be supplemented by members' activities to make the lodge more all-inclusive. If there is a demand, we could consider opening the lodge on more days in a week to facilitate the members' activities.
Perhaps when we have greater members' participation, the membership will be less volatile than it has been. You would be able to identify more with the Society if you are proactive instead of being merely reactive to the programmes put together by the executive committee. We therefore look to you to make the difference.
Abstract of Chairman's Address given by Chong Sanne on 27 December 2014.
A Tribute to Clara Codd
By Leatrice Kreeger
Originally printed in the May - June 2004 issue of Quest magazine
Clara Codd was one of the great ladies of the Theosophical movement and as she lectured on a worldwide platform she seemed to embody the very soul of Theosophy. With an unassuming, gentle approach, she played an important role in the rebirth of the occult tradition. Her audience was often unsophisticated workers, miners and farmers who sensed her sincerity and ability to talk directly to the turmoil of their hearts and questions of their minds. She shared a trait common to little children and the saints: She accepted people as they are.
Lest we lose the memory of Clara Codd, we should sweep away the dust that has collected on her books and permit the modern reader to discover some of the gems that sparkle with wit and wisdom. In addition, she encouraged the aspirant to work intimately through contemplation, meditation, and comparison in order to understand the spiritual philosophies of the ages. Inspiration by this approach, known as Lectio Divina, is illumination that occurred like a beam of divine light penetrating the student's heart like light through a stained-glass window.
Clara Codd was born in North Devon, England, in 1876, eldest of ten girls. The first years of her life were spent in a lovely old home surrounded by gardens and trees and attended by servant girls and grooms. Her father was inspector of schools and her mother, half Italian, was a great beauty who saw to their musical and artistic education. Clara and her sisters never attended school nor college but had a succession of governesses who did not stay long.
Her family had no particular religious affiliation but Clara had to learn by memory long passages of Christian scripture. This resulted in a great command of the Bible that would prove useful in her later lecturing years. She read Sir Walter Scott and Thomas Carlyle in her father's library and regarded these writers as the educators of her youth. She was exposed to spiritualism as a teenager, but this did not fulfil her spiritual needs.
Once a seeress told her that she would be on a platform talking to many people accompanied by a sound that resembled the music of Wagner. She also saw her pilgrimage walking always alone.
Clara joined the TS in 1903, and was general secretary of the Australian section from 1935–36. As first national speaker for the English Section in 1906, she became an international lecturer for the rest of her life. She wrote many articles, and books by her include The Ageless Wisdom of Life; The Key to Theosophy (HPB) Simplified Ed.; The Technique of Spiritual Life; The Way of the Disciple; Meditation: It's Practice and Results; The Mystery of Life; The Creative Power; Poems; Theosophy as the Masters See It; Introduction to Patanjalis Yoga; So Rich a Life (Autobiography).
Every morning Clara would set up for study and meditation various translations of a spiritual aphorism. She would then write what she felt the author meant, and compare them with great patience until illumination would flash in. Her classes in the Sutras of Patanjali are remembered to this day as very special by those who were fortunate enough to attend.
Clara's quest was for the way to find divine realization and to add her small voice in helping the rising tide of seekers after reality. She called reality a naked fact. It is everywhere with no name, no label, no partisanship. She succeeds in elevating the traditional orthodoxy of Christ's teachings to a new level, a new light of discovery, by touching an inner, forgotten realm that was common to humanity in our ancient past. She said we needed a large lantern for a large mind, a small lantern for a small mind. In the depths of our souls we come to terms with a greater horizon, one that can embrace the universal Wisdom Tradition.
Clara was "one of those who are artists of life, who are courageous and resolute. They make life more beautiful. They elevate the atmosphere of all those they come in contact with." (Description from the Mahatma Letters—Adepts) Clara passed over in 1971, aged ninety-five, her life dedicated to selflessness and to helping humanity experience the beauty of its own power and wisdom.
We pay a tribute to Clara Codd, who loved beautiful hats and who wore many different hats during her long and inspiring career. She was a champion of the people, a Socialist who became a suffragette, a student of the Ancient Teachings who could distill the wisdom of the ages and inspire crowds of people. She was an animal lover who would weep at the funeral of a canary, a musician who could play the piano and sing to the delight of a Theosophical gathering, and a librarian who had no training except in reading books. After her father died, her mother took all the girls to live in Geneva, Switzerland. They lived in poor circumstances, with Clara teaching English and music in order to keep her sisters in school. She had a brief period of costume modeling from which she never outgrew her love for lavish hats. She earned money touring France and Switzerland singing and accompanying artists on the piano on the concert stage.
After hearing her first theosophical lecture by Colonel Olcott, she said she knew there were those who knew what life meant, where it was going, and what the goal was. She felt that she had come home at last and that one need not die in order to solve the mystery of the universe for it could be found here and now, and she exclaimed that she walked on air. She started her public career as a suffragette in England, becoming an ardent Socialist and champion of the poor and the weak. She became an activist striving to make changes in the age-old patterns of a structure that categorizes people into roles telling them what they can and cannot do. She was asked by the Women's Social and Political Union (WSPU) to demonstrate, at a political gathering honoring Lloyd George by heckling him and shouting, "What about votes for women?" After disrupting the House of Commons, she and Emmeline and Christabel Pankhurst were arrested and taken to jail. It is hard to visualize this refined, little woman confined to Holloway-Gaol, her home for a month. She was confined to a tiny cell, with a straw mattress and a Bible. Being a vegetarian, she found the food extremely limited and felt like a rat in a trap, but she managed to philosophize that prison harmed, rather than taught, the human spirit because it alleviated all responsibility to those imprisoned as well as denigrated their self-respect. She said that all human relations and ties are broken and one becomes a number, living a life calculated to destroy all initiative and hope.
Clara then decided that Theosophy held the key to her heart. After the first conscious spiritual connection, her life took on a pattern of flight that never ceased to have wings that carried her to an international audience, from book to book and from insight to wisdom, as she followed her heart. When she was first asked to speak in front of a Theosophical audience, she doubted her ability to do so, as both deep joy and fear filled her being. She was honored to work for a sacred cause. She knew she had to try. Clara acted on the principle that subsequently ruled her life, dedication to service to humanity through the Theosophical Society. Lecturing then became her life's work and gave her many precious experiences.
She said that we were on the eve of a New Age and that the Christ was a living Christ here and now. She taught that each of us is a living center of radiating light and that it is more important that our brother be happy than ourselves. The aspirant should ever be hopeful and courageous for the tremendous times to come, for it is an honor to be alive and witness the changes to come. The hours of affliction will presage the dawn of a coming age; it will be the first truly spiritually minded humanity to inhabit the Earth, and we will really be our brothers' keepers.
Love and courage were her by words. And we progress into this new millennium one could add that no lesson was learned, nor tear shed in vain, and that charity toward the past is the faith and hope of the future.