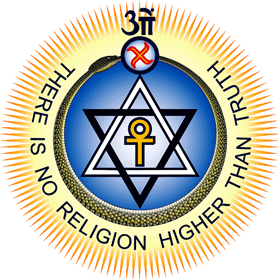 August 2020 Newsletter
The following articles are reproduced from the August 2020 Newsletter to members. Non-members may or may not be able to relate to the contents.
The Occult Life of Geoffrey Hodson
Geoffrey Hodson was a spiritual light-bringer to humanity. He is known and respected internationally for his clairvoyant powers which he used both for healing and for occult research, some of which was carried out in collaboration with physicians, physicists, and anthropologists. 71 of the 96 years in his life were dedicated to the cause of the TS. He made valuable contribution to Theosophical literature. He is the author of over 60 books and booklets starting from the publication of his first book in 1925. Notable among them being those on the Angelic Hierarchy, biblical interpretation, and symbolism. In addition to these publications, Geoffrey Hodson wrote almost 400 articles for the magazines of various countries. Many, like us, have benefitted from his writings but few realized his true occult status and significance until his occult diary, Light of the Sanctuary was published by his wife, Sandra Hodson, after his death. We find in the book this most appropriate Foreword by an old friend, Cleo Gregorio.
A basic teaching in the Ancient Wisdom called Theosophia is the existence of perfected Men and Women Who are called Adepts. This follows as a natural corollary of the occult view of man as a divine being. Of this perfection, the Lord Jesus Christ Himself said, "Be ye therefore perfect, even as your Father which is in heaven is perfect." In Christian scriptures, They are referred to as "just men made perfect". As the son of his Divine Parent, the seedlike divinity within man must, in the endless progression of Life, "flower" in due time to the measure, the stature, and fullness of his Divine Progenitor. In Eastern philosophy, these perfected Men are referred to as Mahatmas, meaning "great souls". Some of Them, as Elder Brothers of the Race, take as Their pupils those awakening souls who, by self-devised and self-directed effort, progress far ahead on the Path of Hastened Unfoldment.
This book is irrefutable proof of the existence of these Great Beings Whose everlasting arms enfold and guide every aspiring soul to the Path. This compilation of Adeptic ministrations and instructions is a faithful record of part of the very private inner life of Mr Geoffrey Hodson, which his wife, Sandra Hodson, now presents after his death, as his gift to all aspirants to Truth. Privacy is an inalienable right and to sacrifice it in the interest of others merits the deepest respect and gratitude from all beneficiaries.
Internationally famous as a great seer and occultist, Mr Hodson never admitted nor revealed his privileged intimacy with the Mahatmas, except to his very close associates. His own enlightened and spiritually vital life speaks for him more than words can say.
His occult investigations reached from the atom to the highest planes of consciousness. He was well known for his collaboration with, and writings on, the Angelic Hierarchy and nature spirits. His clairvoyant investigations are well documented and scientifically verified, including work on prenatal life, palaeontology, anthropology, archaeology, geology, and the cause and cure of disease. Naturally compassionate and kindly, he vigorously espoused and campaigned for youth welfare groups, the Boy Scout movement, and the Order of the Round Table. He also campaigned continually against cruelty and worked for kindness to animals, in support of which he helped to organize and headed the Vegetarian Society in New Zealand. He spoke on family unity, health and happiness, penal reforms, and world peace. A spiritual "torch-bearer", he brought the light of the Eternal Wisdom to so many, transforming and healing hundreds upon hundreds of lives all over the world.
Words fail. They cannot do justice to this man who devoted his multifaceted capacities and spiritual powers to the service of his fellow man. His creed of selfless service perhaps found its fullest expression in his written works. Of these, the major books alone were conservatively counted as 47 in number. He was the recipient of the Subba Row Gold Medal for his valuable contribution to Theosophical literature. His Diary, as compiled by Mrs Sandra Hodson, may be said to be the world's most valuable legacy from so prolific and enlightened an author.
Mr Hodson was a guest of the Philippine Section of the Theosophical Society on four occasions. During his three latter visits, constantly in the company of the Hodsons was a small group in which my sister, Esther, and I were fortunately included. Eventually we were drawn into a little circle which Geoffrey called his "family". Ever since, we have carried on a continuous correspondence with them. We were later privileged to receive from him an offer to prepare for publication manuscripts of some of his books, including this book which is his occult Diary.
Helping in the final stages of the publication of this work is a great experience, a marvellous privilege that can only be acknowledged, not in words, but by having it available to a world so much in need of spiritual upliftment.
In his small book, A Yoga of Light, Mr Hodson wrote: "Voluntarily imprisoned within you as Light is an omnipotent Power. Set it free. Let the Light shine." Marshall Foch said: "The greatest weapon on earth is the soul of man on fire." May this book enflame the hearts of its readers. May its radiance "set many souls on fire" so that they may become as living torches for Theosophy in the world's battle of Light against darkness. This may be said to be the supreme purpose of The Diary.
Cleo Z. Gregorio
General Secretary, 1970-1984
Theosophical Society in the Philippines

Undoubtedly, as Ms Gregorio says, Light of the Sanctuary may be said to be the world's most valuable legacy from so prolific and enlightened an author.
For the benefit of members who may not know Geoffrey Hodson other than that he is a popular author of theosophical books, we shall have a talk on The Occult Life of Geoffrey Hodson, on Saturday, 29 August 2020 at 4:30 pm. Kindly note that you must pre-book your seat using QTix.
Lodge Reopening and Safe-Distancing Measure
We are reopening our Lodge on 1 August 2020 with an interesting talk by our Vice President, Bro Tang Kwok Choon on "The Idyll of the White Lotus" at 4:30 p.m.
We must, however, abide by safe-distancing measures which effectively reduce our lodge capacity. We would not be able to accommodate more than 40 members at any one time. For this reason, please take note of the following:
Lodge meetings are restricted strictly to members only. Non-members will not be admitted.

Members intending to attend must make bookings in advance using the QTix app, as detailed below.

If your Queue number is above 40, please do not come unless you are advised otherwise.

Members with bookings must cancel their tickets if they decide not to attend, to allow others on the waitlist a chance to come.

For the same reason, if you are unwell you must cancel your booking.

Members without bookings will not be admitted if we have 40 or more in the queue.
All participants must practise the following:
If you are unwell, cancel your QTix booking and do not come to the Lodge.

There will be temperature screening. You will not be admitted if your temperature is 37.5°C and above.

Admission will be by QTix Queue no.

You must wear a mask at all times— before, during and after the talk.

SafeEntry Check in & Check out using your mobile phone.

No food or drinks allowed. Neither will be served during this period.

Do not move the pre-arranged chairs in the auditorium.

Observe safe-distancing at all times when engaging with other members

Pre-booking of Seat Using QTix
Due to safe-distancing measures, our lodge capacity is reduced to a maximum of 40 members at any one time.
To avoid disappointment of being turned away, all intending participants must pre-book their seats using the QTix mobile app on your smart phones.
To start with, you must download and install QTix on your mobile phone. Look for QTix in Apple App Store for iOS or Play Store for Android. Once it is installed you can easily make bookings.
You must take note of the 5-letter Store Code which is different for each week.
1. Tap TAKE TIX

2. Enter 5-letter Store Code (not case sensitive)
3. Tap magnifying glass
4. If nothing happens, probably the wrong Store Code was entered


If the correct Store Code was entered, you will get this screen

Check the first line if it is the right program, e.g. Idyll of the White Lotus.
1. If yes, enter 'Y' (it will overwrite the program title)
2. Enter your full name
3. Enter your mobile phone no.
4. Enter memo (optional) e.g. "Will be late"

5. Tap +JOIN LIST.

If nothing happens, you probably didn't enter all the 3 lines, in particular the first line showing the title of the program, e.g. Idyll of the White Lotus. You must enter "Y" which will overwrite the title.

When the booking information is entered correctly, you will get a Queue no., e.g. Q001

If your Queue no. is higher than 40, do not come unless you are contacted to come.