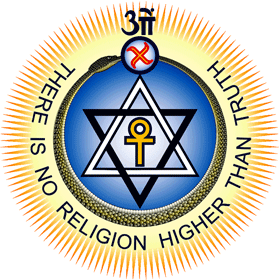 March 2011 Newsletter
The following articles are reproduced from the March 2011 Newsletter to members. Non-members may or may not be able to relate to the contents.
Our Last Day In India

By Vidhya Prentice

We met at 9 a.m. on Sunday, 2nd January 2011 at the roundabout next to the Banyan tree, for the city tour. Chendru the driver and his colleague Gopi were joined by Prabakaram, our tour guide. The Singapore group comprised the eleven still at Adyar. The majority of the Singapore entourage had left Adyar the previous night to go home. So all in all, there were a total of 29 on the tour bus, the others being delegates from various other countries.
DakshinaChitra, Muttukadu
Our first stop was the heritage village, called DakshinaChitra. It was a welcome change for us. The place was clean and organized. One had a good feeling as one walked into this place. It seemed to be very well-run and the activities of the day were already planned and set up before our arrival. An informative 15-min. video on Kerala and Tamil Naidu was screened for our benefit. Most of what I retained from the video was that people in Kerala tend to wear clothes which are white whereas those in Tamil Naidu prefer more colourful garments!
At DakshinaChitra we were shown how the people in the above two states lived. There was silk sari weaving, glass blowing, and pottery making amongst many other crafts. A couple of young girls from our tour group tried their hands at pottery making. That was fun to watch. The weather was hot and humid. We were famished by 12.30 pm and were served 'Chinese' vegetarian lunch at the restaurant there. Poor Lynn was still trying to recover from her bout of food poisoning recently so chose not to have anything to eat. I would not have survived if I were her. She looked rather frail and seemed to have dropped a few kilograms! Still she marched on like a real trooper!
After lunch, we were treated to a dance performance where a group of colourfully dressed Tamil dancers displayed their skill at balancing large earthen pots on their heads whilst trooping around and dancing vigorously. How they picked up the hundred rupees notes with their tongues on the sand is still a mystery to me. Their dance finale was an impressive razor blade swallowing show where one of the main dancers swallowed and regurgitated the razors. What was intriguing was the art of pulling out the razors neatly arranged on a string of thread. How he managed to pull out 24 razors from his mouth without bleeding to death is still a mystery to me! Did I mention that the weather was hot and humid? Phew!
Five Rathas, Mahabalipuram
Our cool and comfortable 'Incredible India' bus then took us to the Temple of Five Rathas at Mahabalipuram. Over 1,400 years ago, thousands of masons were brought there by the Pallava kings (A.D. 630-668) to complete this project. These monolithic temples are known as rathas as they resemble wooden chariots. If I am not wrong, it took these men about twelve years to complete the five temples. A huge rock was utilized judiciously to cut out different forms of temples besides a few animal sculptures. The day was getting really hot and many of us congregated together under the only but shady tree near the gate while we waited for the others to finish their sightseeing. After haggling with the fresh coconut drink vendor for our change, we proceeded to walk to get to the Shore Temple by the seaside. There was no respite from the weather man. Baking in the sun, we trooped on eagerly, hoping to find some respite by the promise of sea breezes once we reached the Shore temple! On the way to the beach, we encountered many stone enclaves and giant rock carvings which were intricately masoned to produce some very delightful centre pieces which narrated the local folklore. Such interesting stories! The final boulder we caught sight of looked like a giant rock balancing on its tippy toes, ready to fall at any moment. It was enamouredly called "baby Shiva's ball of butter". It was amazing how this boulder reportedly did not budge during earthquakes and tsunamis!
The Shore Temple
Because the day was hot, we felt an enormous relief when we reached the seashore where the Shore Temple was standing. It is one of the oldest structural (versus rock-cut) stone temples of South India. The Shore Temple was built with blocks of granite some 1,300 years ago (AD 700-728). It marked the culmination of the architectural efforts which began with the five rathas mentioned above during the reign of Pallava King Narasimhavarman II. It was impressively tall with intricate carvings all the way up. By this stage, I was losing steam, and only managed to admire the temples sitting on a stone some distance away. As much as I would have liked to see the statues of Lord Vishnu and Parvati, Lord Shiva's wife, in the shrines, I was too fatigued to explore. The glorious coolness of the sea breeze was exhilarating and refreshing and such a respite from the scorching heat! Too soon it was time to head back. It was already 4pm, and after some picture taking, we proceeded back to the bus.
Tea Break
During the ride back some of us decided to stop for coffee at the Radisson Resort Bay at Mamallapuram. Cups of chai and coffee came with giant samosas and bajis. As soon as we finished we hurried back to the bus to return to Adyar. Chendru managed to bring us back to the Banyan tree by 7.50 p.m. Luckily, most of us were already packed, as we had to meet again on the bus by 8.30pm to go to the airport. We had done so much that day!
Dreams

C. W. Leadbeater in the introduction of his book, Dreams, wrote:
"Many of the subjects with which our theosophical studies bring us into contact are so far removed from the experiences and interests of everyday life, that while we feel drawn towards them by an attraction which increases in geometrical progression as we come to know more of them and understand them better, we are yet conscious, at the back of our minds, as it were, of a faint sense of unreality, or at least unpracticality, while we are dealing with them. When we read of the formation of the solar system, or even of the rings and rounds of our own planetary chain, we cannot but feel that, interesting though this is as an abstract study, useful as it is in showing us how man has become what we find him to be, it nevertheless associates itself only indirectly with the life we are living here and now.
No such objection as this, however, can be taken to our present subject: all readers of these lines have dreamed—probably many of them are in the habit of dreaming frequently; and they may therefore be interested in an endeavour to account for dream phenomena by the aid of the light thrown upon them by investigation along theosophic lines."
But can we truly know and fully understand this interesting subject? Come on 5 March at 4 p.m. and find out what we may know about dreams.