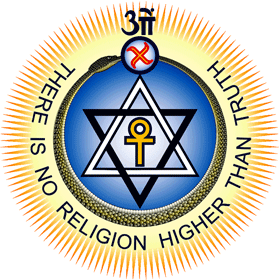 September 2011 Newsletter
The following articles are reproduced from the September 2011 Newsletter to members. Non-members may or may not be able to relate to the contents.
Rustic Ubin Walk Cum Tour
We propose a walk and tour of rustic Pulau Ubin on Saturday afternoon, 22 October 2011, culminating in a sumptuous vegetarian dinner as we did for our last outing.
The plan is to charter an air-conditioned coach to take us from our Lodge to Changi Ferry terminal where we will board the bum-boat to take us to Pulau Ubin. On our return to the mainland, the coach will drop us off at the vegetarian restaurant for our dinner and from where we shall disperse.
The proposed theosophical outing is intended for members and family and friends. The cost per person will be $20 inclusive of coach, bum-boat and dinner. Those who do not wish to join us for dinner need only pay $10 and they will be dropped off at the lodge after the tour.
The following is a write-up of Pulau Ubin by Sis. Jillien Foo, our events coordinator, for your information.
HOW TO GET TO PULAU UBIN
Take bumboat from Changi Jetty (near the Changi Village Hawker Centre) to Ubin Jetty.
Maximum 12 passengers. Just join the queue and the boats will leave when they have 12 persons. If there are less than 12 persons, have to wait a little while until there is enough people.
LIFE ON UBIN
A trip to Pulau Ubin is a journey back to the Singapore of the 1960's. The island is home to Singapore's last villages or kampongs, and there are still about a hundred villagers living there. In contrast to the modern and efficient public utilities on mainland Singapore, Ubin residents rely on wells for water and noisy diesel generators for electricity. Some villagers depend on traditional farming and fishing for subsistence, while others tend to their provision stores and eateries. At the main village, near the jetty, some houses have been converted to bicycle rental shops to support a quiet tourist trade.
RECOMMENDED ACTIVITY
Chek Jawa, one of Singapore's richest ecosystems, is Ubin's most popular destination. However, viewing the best of its marine life is possible only when tides are 0.5 metres and below. I am, therefore, recommending that we explore the western part of the island where the Butterfly Hill and Sensory Trail are. Both destinations are within walking distance from NParks' office on Ubin, which is also within walking distance of the Ubin Jetty.
SENSORY TRAIL
This trail begins behind the Visitors' Centre. It starts off with a Spice and Herb Garden, after which, it meanders through coastal forest and mangrove habitats and finally ends at the main jetty. The walk is easygoing and takes about 1.5 hours to complete.
Designed to help the visually handicapped experience nature, the 1.5 km trail was developed in 1995. It introduces the visitor to the rustic and natural character of the island. You will be able to touch, see, smell or even taste fruit trees, spices and herbs for cooking, plants used in traditional medicine and native plants of the mangrove forest.
BUTTERFLY HILL
Butterfly Garden at Pulau Ubin is a landscaping and horticulture attraction designed with the ecological conservation of butterflies in mind. Members can mingle with various species of butterflies amongst plants and bushes cultivated to support the needs of butterflies at various stages of their life cycle. Time required to explore this 150m themed garden is estimated at about 20 minutes.
Bring your family and friends and join us for a wonderful afternoon on an offshore island and experience the boat trips to and from Pulau Ubin. If you would like to join us please register and pay for the trip to the Hon. Treasurer or one of the committee members. Bear in mind we are somewhat limited by the capacity of the coach. To get a place, you have to act fast!
International Visitor
We welcome Bro. Hrishikesh Sharan from India. Bro. Hrishikesh has been a member of the Theosophical Society for the past 40 years.
He has been a National Lecturer of the Theosophical Society for the last ten years or so, speaking on subjects of Brotherhood of Mankind, Unity in Nature and topics of Science, Education, Religion, Environment, Animal Welfare, Psychology etc. Has also lectured in Zambia, Kenya Uganda, Tanzania, Australia, Netherlands and Singapore previously.
Bro. Hrishikesh has been speaking on the 'Life and Message of Buddha' for the last 37 years and has translated 'Light of Asia' by Sir Edwin Arnold in Hindi (Poetry) as Jagadaradhya Tathagata (Published in 2007) and also in Hindi (Prose) as Asia Ki Jyoti (2009). Prepared prose version of the same book in English which is in the press. Conducted study classes on 'Buddha and his teachings' not only in India but also in Kenya.
Bro. Hrishikesh obtained his M.Sc. (Physics) from Patna University and LLB from Kolkata University. He also has a Post Graduate Diploma in Operations Research granted by the Operational Research Society of India.
He will be coming on 17 September 2011 at 5 p.m. to meet members of the Singapore Lodge Theosophical Society and to give a talk on "Dhammapada" a subject of especial interest as he compiled the Buddha's Dhammapada – Gatha and Katha in 4 Volumes (26 chapters) with nearly one thousand coloured illustrations which has been published by the Corporate Body of the Buddha Educational Foundation, Taiwan. Mark it in your calendar, come and listen to this talk by Bro. Hrishikesh.