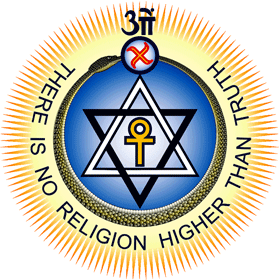 September 2012 Newsletter
The following articles are reproduced from the September 2012 Newsletter to members. Non-members may or may not be able to relate to the contents.
Chinese Theosophy
A brief history of Theosophy in China is published in our July 2012 newsletter. The theosophical movement was started in China in the early twenties of the last century, by no less a dignitary than Dr. Wu Ting-Fang (伍廷芳). Dr. Wu served briefly in 1917 as Acting President of the Republic of China when Dr. Sun Yat-sen was absent. Earlier, he served as Minister of Justice for the Nanjing Provisional Government and Minister of Foreign Affairs for the Republic of China. Unfortunately, he passed away on 23 June 1922, the same year he formed the first Chinese Lodge of The Theosophical Society. Despite such illustrious leadership the Theosophical Society in China never took off in a big way. Evidently there were some early translations of theosophical literature. Unfortunately, through the dormant years and the cultural revolution, none of the translations is extant to our knowledge. We did however uncover a particular translation by Dr. Wu himself through untraditional sources.
Indeed, there is a dearth of theosophical materials in the Chinese language. Considering that there are 1.34 billion Chinese in PRC, 23 million in Taiwan, 7 million in Hong Kong and an estimated 50 million ethnic Chinese outside of these countries, theosophy has not reached out to one-fifth of humanity. Bro. Vicente Hao Chin of the Philippines initiated translations of theosophical literature into simplified Chinese with the help of our Bro. Hauw Tio Hiong and made them available on the internet through the website of the Indo-Pacific Federation of the TS.
As an evolution of Bro. Vicente Hao Chin's pioneering work to promote Theosophy in Chinese, the Singapore Lodge Theosophical Society has officially formed a Chinese Project Team. The team, headed by Bro. Hauw Tio Hiong, currently has 9 members. Bro. Hauw started as our lone translator in January 2011 and vigorously laid some of the foundations for the translation work. It is wonderful that he is now assisted by a team of dedicated workers who share the same vision and are contributing to the important mission of popularizing a knowledge of theosophy to the Chinese-educated population. While every member of the team has an important role, special recognition must be given to Bro. Hauw for spearheading this important mission and the indefatigable work he is doing. Credit must also be given to Sis. Tan Bee Kheng who is single-handedly responsible for designing and publishing the advanced Chinese Theosophical website. It is all the more meritorious and laudable that she volunteered to provide this altruistic service even before she joined the Theosophical Society. As the target audience is the people of China, we are very happy to have Sis. Feng Yan Yan, a PRC national, serving as proof-reader. The role of our PRC proof-reader is crucial as she would assure that the quality of the translated work specifically meets the standard, convention and expectation of the readers in the PRC. We expect to expand the team progressively and welcome new translators to join the Chinese Project Team.
The primary mission of the Chinese Project Team is to translate theosophical literature into Chinese and have the work published in various media that may appeal to the Chinese-literate population, including the internet and possibly printing of books. This would be in line with our fundamental mission "to popularize a knowledge of theosophy". In this respect, we hope to reach and influence some of the one-fifth of humanity who are literate only in Chinese. Even a modest degree of success would be most gratifying for all of us.
We believe a dedicated Chinese website will be more user-friendly to the Chinese-literate who are neither familiar with the English language nor comfortable with English websites. Hence, the Chinese website designed by Sis. Bee Kheng. We registered two domains, chinesetheosophy.org and shenzhixue.org to point to our Chinese website at http://chinesetheosophy.org/ which we have just set up. This fully-functional website also provides a forum for enquirers to discuss and post questions in Chinese for our Chinese Project Team members to answer. There is also a Chinese search facility.
Do go and browse our Chinese website—the more people visit the website the higher will be its ranking by search engines such as Google. Our ranking would also be improved if we have more inbound links. In this respect, the worldwide theosophical movement will play its part. All the theosophical websites worldwide will have a link to our Chinese website. When we announced the launch of our Chinese website to the world, we received a lot of encouragement and well-wishes such as the following:
Vicente Hao-Chin, the pioneer of recent translations:
"Congratulations for the attractive site! It is especially significant because you have created a forum where readers can post questions and discuss.
Thanks so much again! I believe that this will be a significant milestone in the dissemination work of the TS."
John Vostermans, President of the Indo-Pacific Federation of The Theosophical Society:
"This is a great initiative and a very encouraging step in the popularisation of Theosophy to the Chinese speaking world, both inside and outside China. To be able to have content translated accurately into Chinese is a great step, both in print and online. I would also love to see ebooks created from the translations if at all possible and see these made available to the growing ebook market.

It is also great to have an exclusively Chinese language site in my opinion. Trying to do English and Chinese on the one site is not so easy.

I wish this project all the best."
Navin B. Shah, Africa East and Central Section:
"It is a great work you have undertaken.

Wishing you all the best and may the Masters shower their choicest blessings for the success of the great work that you have embarked upon."
Manuela Kaulich, General Secretary, Theosophical Society in Germany:
"It is wonderful to hear what you are doing and further planning for our Society and the brotherhood.

I just finished adding the new Chinese web-contact to our German website."
Marie Harkness, Organising Secretary of the Theosophical Society in Ireland:
"Thank you for your informative e-mail re the wonderful and progressive work you, Vic Hao and The Chinese Team are involved in to promote and make popular a knowledge of Theosophy amongst the Chinese population world wide.

You are all to be congratulated on taking this momentous step on a journey. I wish you every and heartfelt success.

We will be very happy to add your link as suggested to our theosophyireland website.....as soon as our webmaster can do this. Thus the Chinese community in Ireland and the West would be able to access a theosophical website tailor-made for them.

May the Masters bless your noble ideal and efforts."
Pedro Oliviera, Past President of the Indo-Pacific Federation of the TS:
"Thank you for your message and congratulations to you and your team for this vital new project which aims to bring the light of Theosophy to the People's Republic of China. I wish you all success in this new venture.

Following your request, I have added a link to the Chinese Theosophy website on http://www.cwlworld.info/. I am happy to inform you that the largest number of visits in Asia to the site come from China."
Sandy Ravelli, President, New Zealand Theosophical Society:
"Congratulations from the NZ Section. I am working with Sushma Webber to somehow place a link which may help our own Chinese speaking populace."
Julie Cunningham, Organizing Secretary, Wales:
"Thanks for sending us your news and your website address i will pass your message on to our members in the Welsh Region."
Diana Dunningham Chapotin, International Secretary, Theosophical Order of Service:
"Your Chinese Project Team initiative is fantastic and probably the most needed outreach in decades. I have asked Carolyn and Geoff Harrod, who manage the TOS's e-newsletter and website, to make an announcement in our next e-newsletter asking readers to add a link to the website."
Antonio Girardi, General Secretary, Società Teosofica Italiana:
"Thank you very much for the information on the relevant activity of the T.S. Singapore Lodge backing the spread of the theosophical thought and literature throughout China.

Such an important initiative deserves great attention and support. We will promptly supply information about it through the Rivista Italiana di Teosofia and the I.T.S. website with its newsletters. We will surely mention the link http://chinesetheosophy.org in our website."
The Chinese Project Team has a colossal task ahead translating the vast library of theosophical books. The translation and website development are on-going and probably never-ending projects. We need all the help we can get. If you are bilingual and would like to serve humanity, come and join the team.
Modern Insights into Reincarnation
Reincarnation—fact or fallacy? This is a question asked by many. Members of the Theosophical Society may or may not realize that the doctrine of reincarnation was effectively introduced by the Theosophical Society to the West in the 19th century. Indeed, it is a fundamental tenet of theosophy. Some religions today have rejected reincarnation as a possibility, rather regarding it as a heresy. Nevertheless, more and more people are beginning to see the rationale and reasonableness of the doctrine and how it fits in with the overall scheme of things. Further, reincarnation is no longer confined to religious and philosophical domains. Science, in particular medical science, has made significant inroads into the study of reincarnation and its possibility through extensive investigations of cases of individuals with the memory of previous lives. The work of Dr. Ian Stevenson of the University of Virginia is notable in this area.
Lily Chong has prepared a compelling presentation on this important subject. She will cover both the theosophical teachings as well as scientific evidence supportive of the doctrine of reincarnation. Most people associate the doctrine of reincarnation with Hinduism and Buddhism. But what about Christianity and Islam? The speaker will provide evidence that the doctrine of reincarnation was also taught in both the Christian and Islam religions. What about reincarnation into animals as some religionists believe? Is it at all possible that man could actually reincarnate into an animal? This question will also be addressed by the speaker. Do we remember our past lives? If so, how? Can there be conscious recovery of the memory of past lives? What are the mechanics of reincarnation? All these questions will be addressed by the speaker. Don't miss this interesting talk on Saturday, 1 September 2012 at 5 p.m. Enrollees for the 35th edition of A Course in Theosophy & Meditation are welcome to attend this lecture which is relevant to the course.