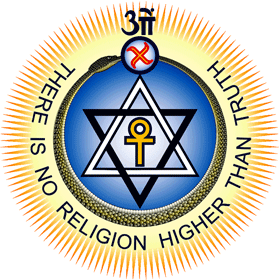 August 2008 Newsletter
The following articles are reproduced from the August 2008 Newsletter to members. Non-members may or may not be able to relate to the contents.
A Walk On The Southern Ridges
Our event planners have proposed another theosophical outing for members, families and friends on Saturday, 13 September 2008 from 4 pm to 7 pm. This is a walk on the Southern Ridges.
This 9km chain of green spaces spans across Mount Faber Park, Telok Blangah Hill Park, Kent Ridge Park and ends at West Coast Park, each seamlessly linked by foot trails and connection bridges. It is an area steeped in history and is home to some of nature's greatest gifts of flora and fauna. It is also one of the best spots in Singapore to catch panoramic views of the city, harbour and the Southern Islands. Whether you're a sporty runner looking for a good workout and a breath of fresh air amidst the lush nature, or just someone seeking a leisurely stroll to enjoy the rich greenery of Singapore, the Southern Ridges has a lot to offer.
Sis. Irene Ong & Bro. Ali Ibrahim have again kindly volunteered to serve as our guides, assisted by Bro. Derrick Ong and Bro. Tan Kim Leng. The four of them did a 7-hr recce to determine what is good for us. 9km is obviously too far for most of us to cover. They propose that we meet at 4 pm at HortPark's main lobby, known as the HortCentre.
We will start our walk towards Alexandra Arch, Forest Walk, Terrace Garden, Hilltop Walk, up to Henderson Waves. We then turn around and head back to HortCentre where we shall have our delicious vegetarian dinner and fun. The itinerary can be adapted to suit the individual's interest and physical capability, e.g. fast or slow walkers, nature lovers, etc.
Located at the base of the bridge at Alexandra Arch, Floral Walk offers a delightful stroll along a path lined with flowering plants. It forms the gateway to HortPark – the gardening hub. This is Southeast Asia's first one-stop centre for gardening-related recreational, educational, research and retail activities in a park setting. Some park highlights include attractive themed gardens as well as outdoor display plots showcasing designs and ideas for home gardening. The 23-hectare HortPark connects to Kent Ridge Park via the Canopy Walk. Pick up some gardening ideas at the Hort Park!
Alexandra Arch, looks like an opened leaf across Alexandra Road. It continues to Forest Walk, which is made up of an elevated walkway for pedestrians and earth trail for cyclists through the secondary forest of Telok Blangah Hill Park.
The Forest Walk, a steps-free elevated walkway with earth trails meanders through some 50 metres through the secondary forest of Telok Blangah Hill. The raised walkway with heights ranging from 3 to 18 metres brushes the canopy of trees and offers a bird's eye view of the forest. The modules of the elevated walkway derived their design from the triangular-shaped leaves of the fast-growing "Mile-a-Minute" plant. The ground level earth trails offer a more rugged experience, bringing you closer to the wildlife found in the area. From there, trek across Telok Blangah Hill Park through the Hilltop Walk.
Experience the giddy heights of the Henderson Waves, an undulating bridge that sits high across Henderson Road and connects Telok Blangah Hill Park to Mount Faber Park. At 36 metres above Henderson Road, Henderson Waves is also the highest pedestrian bridge in Singapore. The bridge has a unique wave-form made up of seven undulating curved steel "ribs" that alternately rise over and under its deck. The curved "ribs" form alcoves that function as shelters with seats within. Slats of yellow balau wood, an all-weather timber found in South-East Asia, are used in the decking. Look out for carvings on the slats marking the height you are at on various points along the bridge. The wave-forms will be lit with attractive LED light from 7pm to 2am daily, giving the bridge an illuminative glow.
Reaching the Henderson Waves, it will be about time to turn back and retrace the path to HortPark for most of us. Going by our own pace, we should all target to return to our starting point, where dinner awaits us, by 6:30 pm.
The cost for participation is $5 per person, including children. This includes a catered vegetarian meal . If you would like to join us for this event, please register and pay to Sis. Nancy Yeo or Sis. Choong Tsui Wei. This is another excellent opportunity for us to fraternize. Remember, the day is Saturday, 13 September 2008 and the time from 4 pm to 7 pm. Don't miss it!
International Visitors
We extend a warm welcome to Bro. Tim Boyd coming from the Theosophical Society in America (TSA). Tim will be visiting us on Saturday, 16 August 2008, to meet our members and give a talk at 5 p.m. on "The 4 Minds".
H. P. Blavatsky described the human being as "highest spirit and lowest matter linked by mind". According to our use, the mind can be our greatest ally or our worst enemy. In this talk we will consider the 4 minds that promote inner peace and well being in the world around us. The Brahma viharas (aka—the 4 Immeasureables, the 4 minds) are a foundational practice in many Buddhist traditions. They focus on the cultivation of the highest human potentials—Loving Kindness, Compassion, Joy, and Equanimity.
Tim has just been reappointed Vice President of the TSA, a post he had held previously. He also sits on its board of directors. He co-produced, narrated and conducted interviews for the Eternal Quest radio series, broadcast on stations in the U.S and Canada. He is a founding member of a spiritual community which was active in Chicago for more than 25 years. He has lectured and conducted workshops throughout the U.S and in Asia. He has been the President of the Theosophical Order of Service in USA for the past one and a half years.
Some of you might remember meeting Tim previously. Indeed, he last visited us three years ago in August 2005 when he also gave us a talk. Come and meet Bro. Tim Boyd on Saturday, 16 August 2008 at 5 p.m. Please take note that this programme is restricted to members.