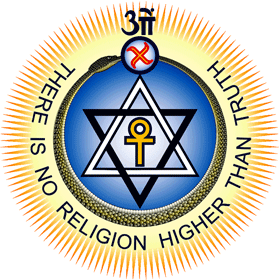 October 2008 Newsletter
The following articles are reproduced from the October 2008 Newsletter to members. Non-members may or may not be able to relate to the contents.
Recounting the Walk on the Southern Ridges


By Irene and Derrick Ong
Blessed with cool and fine weather on 13 September, 43 members, friends and relatives gathered at Horticulture Park in south-west Singapore. We really had our sights on the recently completed Southern Ridges, spanning Alexandra Arch, Telok Blangah Hill Park and Henderson Waves. At about 4.30pm, a large group followed plant expert, Bro. Ali Ibrahim who kindly consented to guide, even though observing the Ramadan fast. A second group followed regular nature trekker, Bro. Tan Kim Leng for a more rugged and fast paced hike, with Sis. Serena Lee telling on all things flora. A third group was led by professional nature guide and artist, Bro. Tham Pui San.
The Southern Ridges turned out to be more tedious than most had anticipated. We covered a total of about 6km - uphill, downhill, through muddy trails and steep paths. In the end, all completed the circuit, some within two hours, and others a little longer; but all with a sense of satisfaction, especially the really senior ones! Our heartfelt appreciation to those who patiently accompanied a few who had to take it slow. The 3 groups roughly went over the same narrow and winding path, sometimes meeting along the way. When Bro. Ali and Bro. Pui San's groups met on the Henderson Waves we shared some photo-moments together - on Singapore's highest steel-and-timber pedestrian bridge, a unique wave-form made up of 7 undulating curved steel 'ribs' that alternately rise over and under its deck!
When we re-gathered at HortPark, waiting for us, was warm simple vegetarian fare graciously arranged by Sis. Choong Tsui Wei and Bro. Djimmy Ong. We even celebrated Sister Heng Neo's birthday with a lovely cake, eggless and delicious! At the same time, the mid-Autumn festival celebration was going on in HortPark. This outing was challenging and interesting in many different ways. A few members share their thoughts and experiences below.
"Bro. Ali's group was likely the largest and the most diversified lot. There were altogether 16 of us consisting of Chinese, Malay, Indian and Filipinos, including an American-born Chinese; with ages ranging from 20+ to well over 70 years. First half of the walk we spent most of the time on the Earth Trail. There we saw an eco self sustaining water pond down the valley. Along the way we spotted some commonly known trees like the banyan, rubber, mangosteen, etc. What we discovered most interestingly from Bro. Ali's expertise were special fern leaves, Silver Fern (Pityrogramma calomelanos) that could create a whitish tattoo as demonstrated on Bro. Ganesan's arm. Another kind of leaves, Tiup tiup (Adinandra dumosa) can produce music. Pointed out to us were also some plants, Nibung (Oncosperma tigillarium), that grow rows of thumb-long spikes that look like iron nails. And with some preparation, a native could employ them as poison bullets for their blow pipes. . We were also surprised to find out a type of ground leaf, Aring-aring (Eclipta prostrata), which can be used as hair blackening dye. Yet another category of branches, vine sandpaper (Tetracera indica), when stroked in one direction felt smooth but in the opposite direction felt like sandpaper. We can therefore use it to file our finger nails!" – Bro. Adam Ho
"I enjoyed the walk very much for being able to be close to nature. I give myself credit for having been able to finish the 6-kilometer Walk despite my illness and my age. I was always at the end of the line, but I felt very glad that those in front of me were very kind to stop several times to allow me to catch up." – Bro. SB Lee
'The Frieze of Life' "For me the whole walk in the clouds personifies man's anxiety, fear and alienation and at the same time his oneness with nature and the universe. From Faber's Fjord (Henderson Wave) to Alexander Arc spun the bridge of knowledge for better or for worse. Just imagine the journey of Jonah in the belly of the whale. HortPark at journey's end is the Noah's Ark flooded with one species - all zebras." – Bro. Ali Ibrahim
"I thank the group for good spirit. My guests too enjoyed the walk and company of good-natured persons." – Bro. Sng Tong Hai
"Convivial company and enlightening conversation amidst nature's quiet but eloquent beauty. This walk evokes comparison to life, with its ups and downs, its zigs and zags (elevated walkway), its ebbs and flows (Henderson Waves), even its pravritti and nivritti; and though we ended up where we started, we are a little richer for having undertaken it." – Bro. Derrick Ong
"With Bro. Pui San, we got to know of the conceptualisation and speedy completion of the Ridges, 'Mile-a-minute' inspired designs on the elevated walkways, the story behind 'Bukit Washington', beauty and potential dangers of albizias, smothering woody climbers, fabulous figs, fascinating pitcher plants aka monkey pots, a self-balancing tiup-tiup, 'Fragrea fragrans', umbrella-shaped tropical American 'Samanea saman', flaming red African tulips, and many more. The group also shared notes on childhood memories, travel tales; even discovered an actress in our midst!" – Sis. Irene Ong
"We had a minor miracle that Saturday when we had beautiful weather for our walk on the Southern Ridges. Imagine, right in the middle of the South West Monsoon when it rained almost everyday in the past week, including the day before and the day after. Indeed, it rained that very Saturday morning but we had such wonderful weather during our theosophical outing! Come to think of it, that wasn't the first time it has happened!" – Bro. Chong Sanne
"What did I think of our outing? The 6G's - Great Walk, Great Weather, Great Guides, Great Company, Great Food and Great Birthday Cake! What's not to like?" – Sis. Lily Chong.
A Course in Theosophy and Meditation Course
As part of our continuing effort to achieve our twin-object of popularizing a knowledge of theosophy and induction of new members, we will be starting a new theosophy course. Once again, the theosophy course will be combined with the popular meditation course, both to optimize our resources and also to give attendees the benefit of two courses at the same time.
The schedule of the combined Meditation Course and the 28th edition of A Course in Theosophy is as follows (see this month's programme):
17/10 (Fri.) 7 p.m. Basic Rules of Meditation
20/10 (Mon.) 7 p.m. ‡ The Different Planes of Nature
22/10 (Wed.) 7 p.m. ‡ Man's Evolution
24/10 (Fri.) 7 p.m. ‡ Death & After
25/10 (Sat.) 3 p.m. The Astral Plane
27/10 (Mon.) 7 p.m. ‡The Mental Plane
29/10 (Wed.) 7 p.m. ‡ Thought-Forms
31/10 (Fri.) 7 p.m. ‡ The Noble Eightfold Path
3/11 (Mon.) 7 p.m. Meditation for Soul Development and Yoga of Light
‡ Meditation Course starts at 6:30 pm
Theosophy encompasses the science of life and the philosophy of living and has helped many people in the world. All members can help in the mission of popularizing a knowledge of theosophy. You will be doing humanity a great service by reaching out and bringing newcomers to the Society, to expose them to the theosophical teachings.
Email act@singaporelodge.org to enroll. For details of A Course in Theosophy, go to our webpage at http://singaporelodge.org/btc.htm and http://singaporelodge.org/med_course.htm for more information on the Meditation Course.