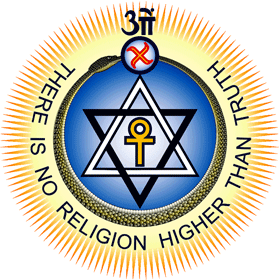 2004 July Programme
Thursday

1st July, 2004

7 p.m.

Conclusion of the 18th Basic Theosophy Course

Lecture 7: The Noble Eightfold Path

The subject of this last lecture is on 'The Noble Eightfold Path'. This lecture gives the guidelines on how to quicken the evolutionary pace; the perfection of virtues and the ideals of right living. We will talk about how to live the life of a true theosophist and finding peace and joy in the process, in other words, the application of theosophical knowledge. This last lecture wraps up what we have covered in the past seven weeks.

3rd July, 2004
3 p.m.*

Study Class有ight on the Path

3rd July, 2004
5 p.m.

Manika

We tell a true story of reincarnation about ten-year-old Manika, a poor girl from a small fishing village near the Indian Ocean often speaks of her vision in school, claiming she was mistress of a large house in Nepal, that her husband was a rich Brahman and that she had died giving birth to his child..


10th July, 2004
3 p.m.*

Study Class有ight on the Path

10th July, 2004
5 p.m.

Understanding Karma

All members and friends are welcome to participate in the discussion on this great eternal law of Nature葉he Law of Karma. The subject is open to the audience for topical discussion following an introduction by Chong Sanne.


17th July, 2004
3 p.m.*

Study Class有ight on the Path

17th July, 2004
5 p.m.

Q & A and Free Discussion

The Lodge will be open for a question and answer session and free discussion, with Chong Sanne as the moderator.


24th July, 2004
3 p.m.*

Conclusion of Study Class有ight on the Path

This is the final session of the Study Class on Light on the Path. We shall cover the essay on Karma which is given as an Appendix to Light on the Path.

24th July, 2004
5 p.m.

Video on the Life of Ramana Maharshi

We will be showing a video on the life of the Indian mystic and philosopher, Ramana Maharshi whose life inspired many, including theosophists.

Ramana Maharshi, original name VENKATARAMAN AIYER (b. Dec. 30, 1879, Madurai, Madras states, India--d. April 14, 1950, Tiruvannamalai), Hindu philosopher and yogi called "Great Master," "Bhagavan" (the Lord), and "the Sage of Arunachala," whose position on monism (the identity of the individual soul and the creator of souls) and maya (illusion) parallels that of Shankara (c. AD 700-750). His original contribution to yogic philosophy is the technique of vicara (self-"pondering" inquiry). The publication of Paul Brunton's My Search in Secret India drew Western attention to the thought of Ramana Maharshi and attracted a number of notable students.


31st July, 2004
5 p.m.

Initiation裕he Perfecting of Man


Bro. Kam Chai Heng, our Vice President, will give this useful talk about Man痴 spiritual quest based on the book of the same title by Annie Besant.