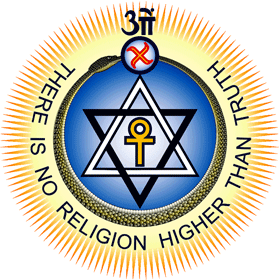 2007 April Programme
7th April 2007
4:30 p.m.

Diseases Donít Just Happen

A doctorís take on diseases and their causes and what to do to prevent their onset. She categorises diseases into various groups and discusses them in detail in laymanís terms. Topics covered include the dreaded disease cancer, chemotherapy & radiation, heart disease, neurologic diseases such as Parkinsonís, Alzheimerís, arthritis, diabetes and everyday common ailments such as headaches and migraine, Chronic Fatigue Syndrome, allergies, asthma, and bronchitis. This video runs for 2hrs 18mins, note start time.

14th April 2007
5 p.m.

Introduction to Mahayana Buddhism

Bro. S. B. Lee will give an introductory talk covering the origin and doctrines unique to Mahayana Buddhism. He will also talk about the main schools of Mahayana Buddhism and the differences as well as the similarities with Theravada Buddhism.


21st April 2007
5 p.m.

The Choice is Always Ours

This talk by Sis. Gertrude Weerekoon takes a contemporary look at events in todayís world. Much of the violence and atrocities we see being perpetrated in many areas is due, largely, to an incorrect understanding of life or a wrong view of what's important.

This talk will question our responses, as students of the Inner Life: whether or not we realize that we are part of all that is happening on our planet; that wars & conflicts in other places do affect us.

Finally, we will explore if we should be helpful, and how ó because that is the way we can put into practice the teachings of all the Great Teachers ó to be kind, helpful and altruistic.

28th April 2007
5 p.m.

Pilgrimage to the Himalayan Char Dham

Our member, Bro. Dave Cheng, talks about his quest to complete the Char Dham worship, the four most sacred places of devotion in the Indian Himalaya mountain range. The Char Dham pilgrimage is suggested to be completed in a clockwise direction beginning from Yamunotri, Gangotri, Kedarnath and ending in Badrinath Dhams. This region is said to be the abode of yogis and great hermits and considered the most sacred destination for pilgrimage trip.