3rd November 2007
5 p.m.
A Diet For All Reasons
A 60 mins. video presentation by Michael Klaper, M.D., who is the Director of the Institute for Nutrition Education and Research, a non-profit organization that provides CME seminars for physicians and other health professionals, on utilizing nutrition in therapy and prevention of disease. His keynote is, "There is absolutely no nutrient, no protein, no vitamin, no mineral that can't be obtained from plant-based foods.".
10th November 2007
5 p.m.
Self-Culture—in the Light of the Ancient Wisdom
Bro. Choong Chi Pin continues his review of the book of the same title by a prominent theosophist and author, I. K. Taimni.
17th November 2007
5 p.m.
Foundation Day Celebration
We celebrate the 132nd anniversary of the founding of The Theosophical Society on November 17, 1875 by Madame H. P. Blavatsky and Col. H. S. Olcott. Come and rejoice with us on this auspicious occasion.
24th November 2007
5 p.m.
Understanding Theosophy
A talk by a visiting lecturer, Bro. U. S. Pandey, from India.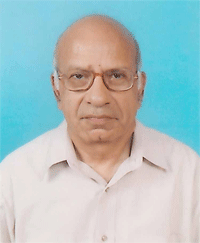 Meaning, synthesis of science, religion and philosophy, manifestation, need for fusion of material, psychological sciences with that of its spiritual, progress of fusion-east versus west, religion versus science and working of beings at all planes, reasons why secret doctrine was written, many expressions about theosophy.