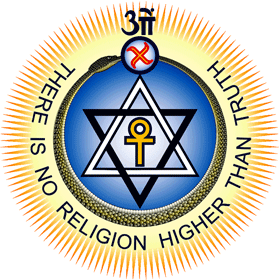 2018 April Programme
7 April 2018
5 p.m.

The Devas (Part I)

Are there devas in a city? What are their roles in an overpopulated, man-made landscape? It may not occur to us that devic life nonetheless abounds. In fact, their necessity and involvement in the current phase of human life is crucial to our evolution. We may depreciate their importance as comrades or ignore their presence altogether on the spiritual path, but acknowledgement of their existence and roles, and active cooperation with them are paramount to the moral and spiritual safety of general humanity, as well as the furtherance of human evolution.

Our Asst. Secretary, Brandon Goh, shares with us his take on this interesting subject

14 April 2018
5 p.m.

Avatāras

Choong Chi Pin gives his 3rd talk based on the four lectures delivered by Annie Besant in December 1899 on Avatāras. The four lectures given by Annie Besant were What is an Avatāra?; The Source of and Need for Avatāras; Some Special Avatāras; and Shri Krishna. This month he continues with the narrative on The Source of and Need for Avatāras.

In this talk, Annie Besant says:

"What is the source of Avataras? is a question that leads us deep into the mysteries of the kosmos, and needs at least an outline of kosmic growth and evolution in order to give an intelligible answer... I am going to take a line of thought somewhat unfamiliar, carrying us, as it does, outside the ordinary lines of our study which deals more with the evolution of man, of the spiritual nature within him..."

21 April 2018
5 p.m.

Mental Capacity Act & Lasting Power of Attorney

Last month Cheong Aik Chye gave a talk on Wills and Administration which was very well received by the audience, especially the question and answer session that followed. This month, Bro. Aik Chye, will talk about the Mental Capacity Act and Lasting Power of Attorney, covering:

What happens to the Estate of one who goes bonkers? Actually, not when one goes bonkers but when one lacks the capacity to make decisions.

Application to Court for appointment of a Deputy.

What is a Lasting of Power of Attorney?

As in the previous talk, questions are welcomed from the audience.

Tuesday

24 April 2018

7 p.m.*

2018 Study Class

Viveka-Chūdāmani

Commencement of the 2018 Study Class on Viveka-Chūdāmani. See the March 2018 Newsletter for more information on Viveka-Chūdāmani.

This programme is for members only.

28 April 2018
5 p.m.

Early Members of the Theosophical Society - A. O. Hume

Our VP, Tang Kwok Choon, continues his talk on the pioneers and early members of the Theosophical Society. This month he talks about Allan Octavian Hume.

A.O. Hume probably had a greater impact on the TS than it is realized. We will have a look at the man and his contributions to the Society. Much of the story comes from The Mahatma Letters to A.P. Sinnett. Hume himself received 13 substantial letters from the Mahatmas.