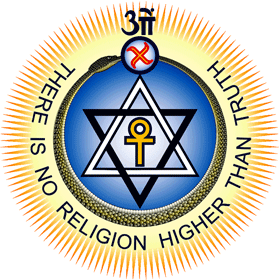 2009 February Programme
7th February 2009
5 p.m.*

The Invisible Helpers

Are there really Invisible Beings who can help us in times of trouble? Or, are they just the superstitious and mistaken beliefs of the gullible? This talk addresses these questions and looks at who really are the Invisible Helpers, what is the nature of their work and gives many true accounts of how they have helped both the living and the so-called dead. Our Hon. Secretary, Lily Chong, talks about this interesting subject.

14th February 2009
5 p.m.*

Adyar Day Celebration

Adyar Day was initiated in 1922, Dr. Annie Besant accepting the suggestion that 17 February should be the day on which 'the thoughts and love of all our members scattered over the whole wide world should turn to Adyar'. On this day H. S. Olcott and J. Krishnamurti shed their mortal bodies and C. W. Leadbeater was born. Giordano Bruno was burned at the stake on this day in 1600. Thus on Adyar Day, homage is paid to the Society's Leaders and other great theosophists.
Dr Besant has said: 'The place of Adyar in the history of the Theosophical Society is unique, and centuries hence it will still be a spiritual centre of the Society.'

For the convenience of members, the Singapore Lodge will celebrate Adyar Day in advance on this Saturday.

21st February 2009
5 p.m.

Gayatri

Bro. Choong Chi Pin commences his book study of Gayatri by I. K. Taimni. The edifice of Self-Culture rests on 3 pillars - character building, upasana (adoration, worship) and yoga. This introductory talk on Gayatri, which is associated with the second pillar, explains why Hindu Sages make the japa of Gayatri an integral part of their daily religious practice.

28th February 2009
5 p.m.

The Inner Life

Bro. Kam Chai Heng continues his book study of "The Inner Life" by C. W. Leadbeater. This book provides a fascinating glimpse into the unseen based on evening talks held at TS HQ in Adyar, a centre of influence and constantly visited by the Great Ones and is bathed in their wonderful magnetism.